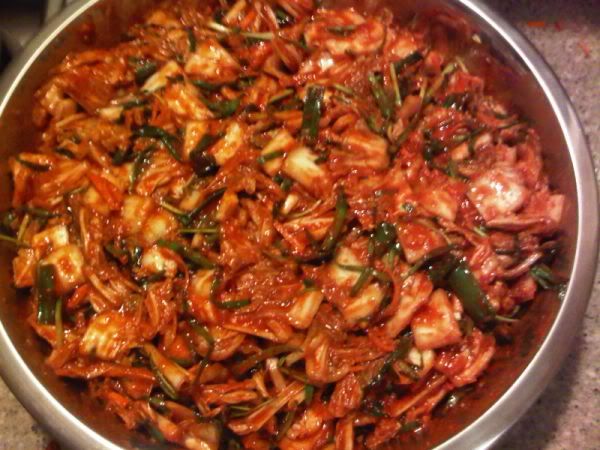 in my household, we love
mak kimchi
! i make a new batch every few months because we go thru it pretty quickly and all my friends love eating it too. I prefer letting it ferment so it'll be tart and spicy. I eat it as a side dish or use it to make mostly
kimchi chigae
which makes a fabulous quick weekday dinner.
Recipes for kimchi chigae is available
from Maagnchi
who also has a
youtube channel
, providing video instructions on how to cook. You can also check out Korean Cuisine's
kimchi chigae version one
and
kimchi chigae version two
. I usually make a hybrid of those recipes and tweak it to my liking.
Cheers to yummy food!